Michel Poirier is a professional artist recognized by the Regroupement des artistes en arts visuels. (R.A.A.V.)





Michel Poirier's works are on sale at the
Gallery NuEdge Fine Arts International, LP, SEC
1480 Sherbrooke Street West,
Montréal, Québec H3G 1L3, Canada
Tél: 514934 3343. Fax: 514934 613, info@galerienuedge.com
* * *


Half-wave half-matter project: quest for Authenticity

Beyond all matter and the things that we see, there is a world of waves which create and transform this matter, and by the same token modify the whole universe. The paintings that I present to you are meant to be representations of this material at the moment when it is transformed and recreated by these waves. I invite you to reflect, to make a journey beyond our sensory perceptions and beyond current paradigms.

I'm hypothesizing that all matter turns into waves and becomes matter again very quickly, much like a strobe, but so quickly that we don't realize it. If we could see matter when it is changing, what would it look like?

His works are meant to be "imprints" of this changing world, when it is "half-wave, half-matter". They are the result of my memories, my thoughts and a quest to see the world beyond matter.

The abstract paintings that I present to you are the reflection of my Quest for Authenticity, beyond any matter.
This video entitled THE WAVES MATTER MOVEMENT
aims to bring the observer to question the functioning of our universe.
It is a narrative fiction that formulates a hypothesis to explain that objects can be both waves and matter.
This video is also an introduction to my abstract paintings which you can see above.
Good viewing ! Michel poirier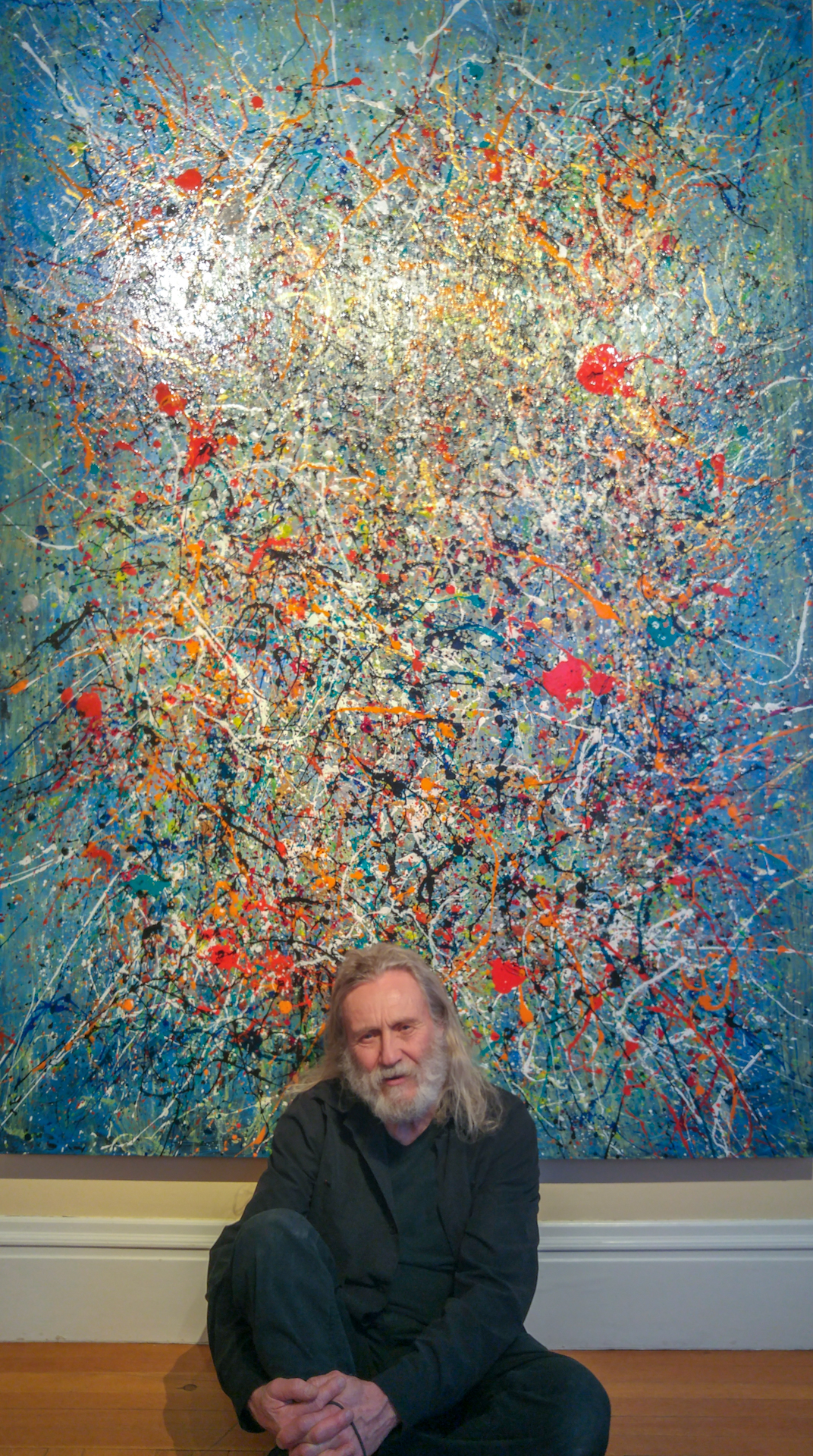 Momentum: acrylic on canvas, 7x5 feet, 2,13x1,52 meters